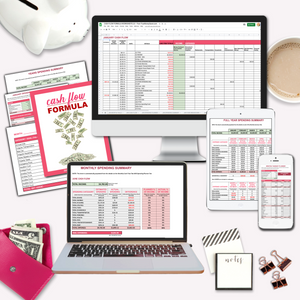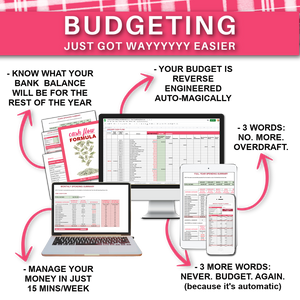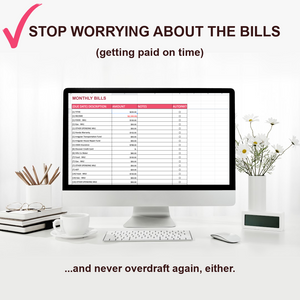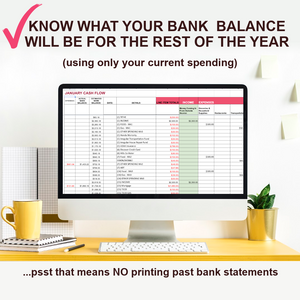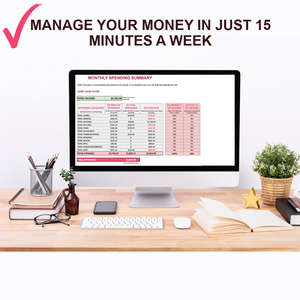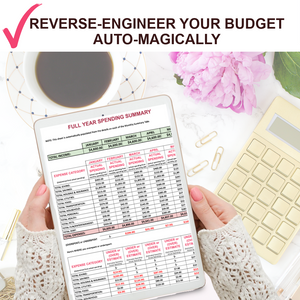 Using it for the past 2 years!!
I've been using your cash flow spreadsheet the past two years and love it!
I love your Cash Flow Sheet!
I just wanted to let you know that I absolutely LOVE your Cashflow sheet. I purchased it about a month ago, and it gets better and easier the more I use it. It is really helping me see where I am going off the charts on over-spending (wine! books!), and helps me set a budget. Thanks so much.
I love that your system does this for me!!
I've tried so many budgeting systems and they were time-consuming to use because I still had to get out a paper & pen to do a cash flow calculation for the entire month. I love that your system does this for me!
I feel a huge sense of relief now that we can keep track of all our finances in one place, and in a way that actually works for our situation.
Answered Prayer!
You are answered prayer! I'm so thankful I took a chance and said yes, and purchased your plan. I was so afraid of a scam. I can tell...I know this will work for me.
Best $ Ever Spent!
Best $ I ever spent! My husband and I can have intelligent (and peaceful) conversations about our money now. We are on track with our savings goals and I'm excited to see how we are doing each week (instead of being scared). Thank you for putting this all together!!