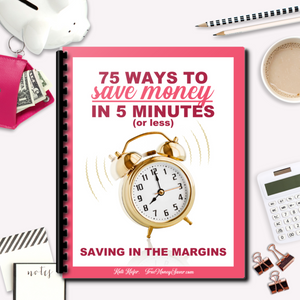 Taking some time to set up but looking good so far
Ideas you forgot and many you never knew!
Pleasantly surprised at the helpful and painless ideas on this list!
Saving Money in 5 minutes or less
This book was an amazing the tips Kati included are so simple to implement into your life and you will not even realize you are doing them, yet will REAP Major Rewards. I personally already do several of these tips and will be adding a few more to my daily life. This is a must-read book, highly suggest giving it to college kids, new parents or newlyweds. Great job Kati!
A little wordy but conveys exactly what the book is.
Some very interesting original ideas. Thanks Katie!
Love the information!
Miss Kati's information is clear, concise, creative and implementable.